WELCOME TO CGH 'The Blazers' Website
Welcome to the website of the County Galway Hunt 'The Blazers'. The hunt dates from the beginning of the 19th century and has established itself as one of the famous Irish Hunts due to the goodwill and generosity of farmers and landowners throughout the county.
Hunting takes place throughout the autumn and winter months on Tuesdays, Thursdays and Saturdays. The 'Blazers' Hunt country covers about 30 miles square of limestone pasture with dry stone walls, good light going.
We welcome some visitors each day, but as numbers are limited we ask you to book in with our Hon.Secretary Stephanie McDonagh who can also provide phone numbers of hireling stables, we do not allow visiting horses. Tel:Ire 087-9355818 or 091-846387 or e-mail : countygalwayhunt@hotmail.com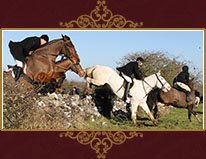 Visitors
The world renowned Galway "Blazers" now offer special packages to come and hunt for a week or long weekend or indeed a single day (which will only whet your appetite). For more information please visit our 'Visitors Page'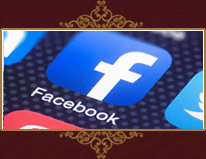 Facebook
Visit us on Facebook where we post images on a regular basis, details of CGH events & you can contact us on Messenger.